...nothing less than the worst kind of political pandering and only serves to further divide our nation at the expense of officers who already work incredibly dangerous jobs.
Pennsylvania Democrat Governor Wolf Calls Mass Rioting and Looting Peaceful Protests…
---
Gov. Wolf insulted law enforcement during National Police Week, held May 8-15. The week is an annual observance when memorial events are held all across America to honor police officers who have sacrificed their lives. In our history, 99 Pennsylvania Troopers have died in the line of duty. Last year in the United States, 264 officers were killed. Thus far in 2021, 125 have died.
David Kennedy, PSTA president, pointed to an internal message from the governor issued Friday that read, in part, "Juneteenth is a celebration of the progress we have made as a nation towards equality and justice for all. Sadly, the continued death of African Americans at the hands of police … are painful reminders that racism and intolerance are still with us today."
Gov. Wolf "ignored his own order and marched in Harrisburg… during a pandemic with people holding signs that read 'Blue Lives Murder.'"
---
The Pennsylvania State Troopers Association Responds
Letter: Gov. Wolf Owes All Law Enforcement and Their Families An Apology
May 17, 2021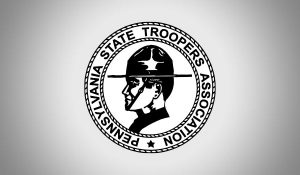 Dear Legislator: Thank you for your service to our commonwealth. I want to bring to your attention a recent letter by Gov. Tom Wolf to all state employees marking Juneteenth as a state holiday of service. On Friday, he wrote: "Juneteenth is a celebration of the progress we have made as a nation towards equality…Read More >
---