Hunter Biden and China: A timeline of his business dealings
VIDEO: Joe Biden mocks China threat – 'They're not bad folks'
---
BOMBSHELL: Biden Family Scored $31 Million from Deals with Individuals with Direct Ties to the Highest Levels of Chinese Intelligence
by Emma-Jo Morris24 Jan 2022
Multiple financiers with direct ties to Chinese intelligence partnered with Hunter Biden during and after his father's time as Vice President — including the former head of the Ministry of State Security and the head of foreign intelligence recruitment — and some of those relationships remain intact, according to Red-Handed: How American Elites Get Rich Helping China Win, by Breitbart News senior contributor Peter Schweizer.
The Biden family scored $31 million from five deals in China, all with individuals with direct ties to the Chinese spy apparatus, according to a bombshell new book.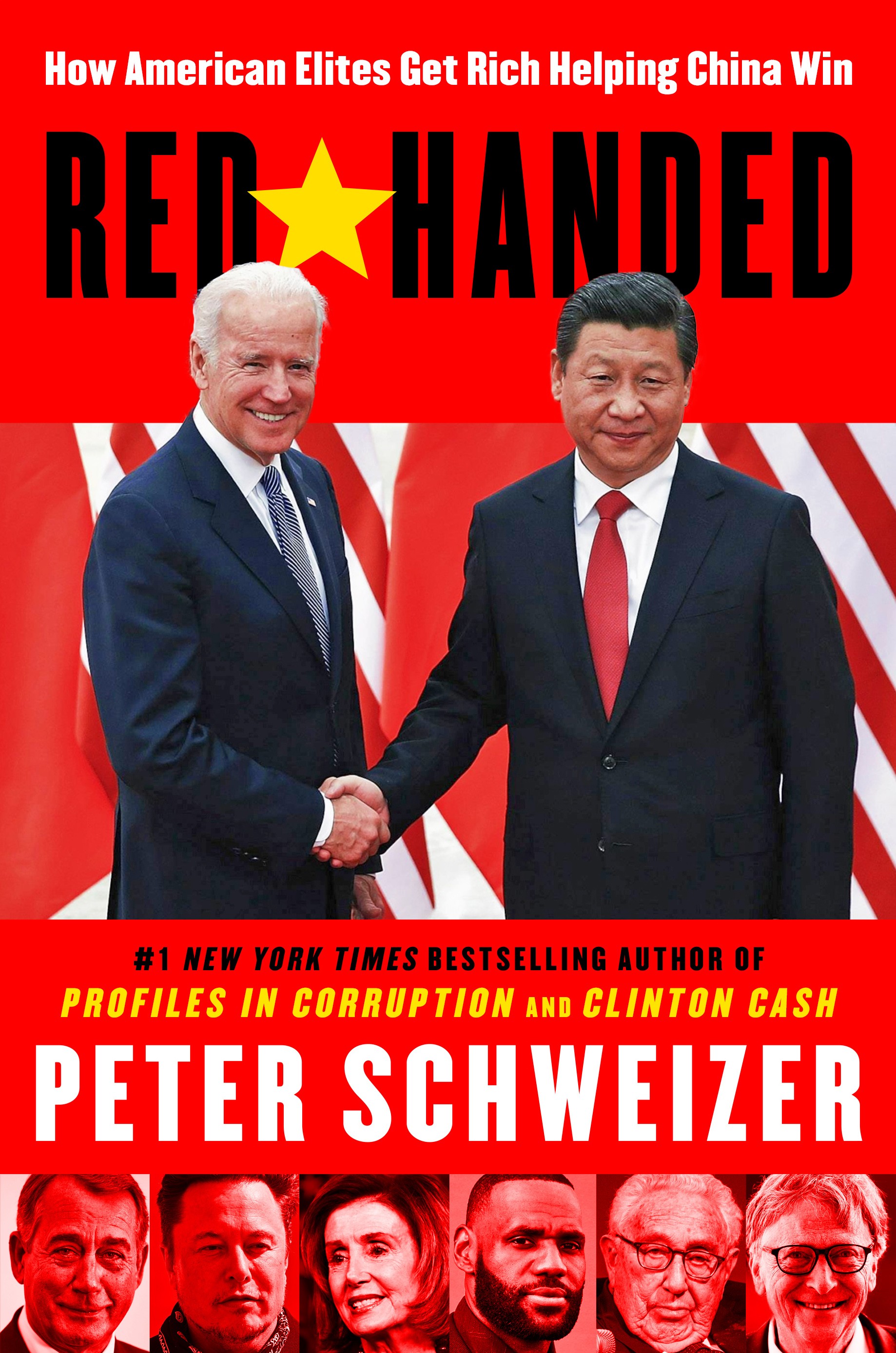 Schweizer explains that Beijing saw a financial relationship with the Bidens as an opening for "elite capture," which allowed Hunter Biden to secure meetings and score major deals with people in the highest levels of Chinese financial institutions and the Chinese Communist Party — and in return they would be able to leverage the Bidens' power for their interests.
One of the central early players in the Bidens' Chinese deals is a tycoon by the name of Che Feng, or "The Super Chairman," as Hunter and his partners referred to him.
Che, the son of a PLA soldier, has been described in Western media as "a shadowy and discreet investor," whose father-in-law was the governor of the People's Bank of China, and whose business partner was the Vice Minister of State Security, a man by the name of Ma Jian. Schweizer writes that Ma was reportedly the director of the ministry's No. 8 Bureau, overseeing North American operations targeting foreigners with its counterintelligence apparatus.